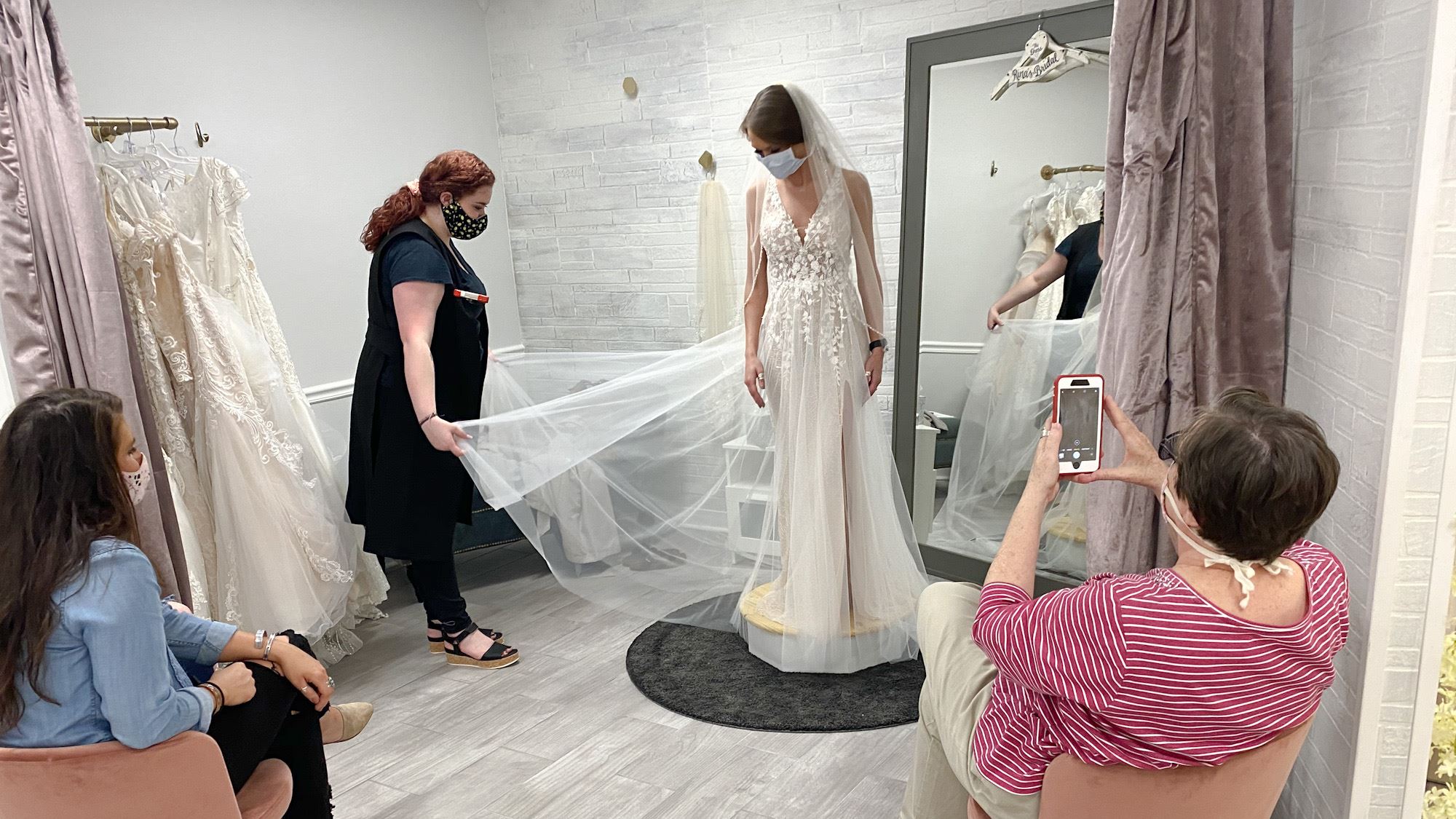 Once you have made your appointment with us, don't forget to fill out your "interview" on our online portal so we can get an idea of what you are looking for in preparation for your visit. You will be matched with your own personal stylist for your hour and a half appointment! Upon arrival, she will get you checked in and take you to your consultation area along with your party of 2-4 VIP's. We ask that no men or children attend this appointment as we have other women changing near you and like to make their experiences just as memorable and dreamy as yours. If this is an issue, please call and ask to reserve the boudoir so we can ensure the comfort of everyone on your appointment day.
Your stylist will pull dresses for you according to your vision for your big day and maybe even some "off the wall" dresses she knows will look flawless on you. Come prepared with plenty of inspiration photos and a price point you'd like for us to be respectful of. As your stylist will mention, we do offer custom in house alterations at an additional charge, so don't hesitate to ask to briefly chat with an alterations specialist during your appointment should you have any questions or interest in modifying your dream dress.
After you say YES to your dress, your stylist will size you, go over all of your information with you and we will get your dress ordered after half of your total dress payment has been made. You'll have free range of the store with our "I Said Yes" sign, of course! Don't forget to leave us a review and get your free garter before you leave! When your dress has come in, we will contact you to let you know it's here. An alterations appointment will then be made so you can come try your gown on and see if anything needs to be adjusted. We are here for the entire adventure! Be sure to visit our FAQ Section for and additional questions or give us a call at 731-256-0058 during business hours. We can't wait to make your dress dreams come true.