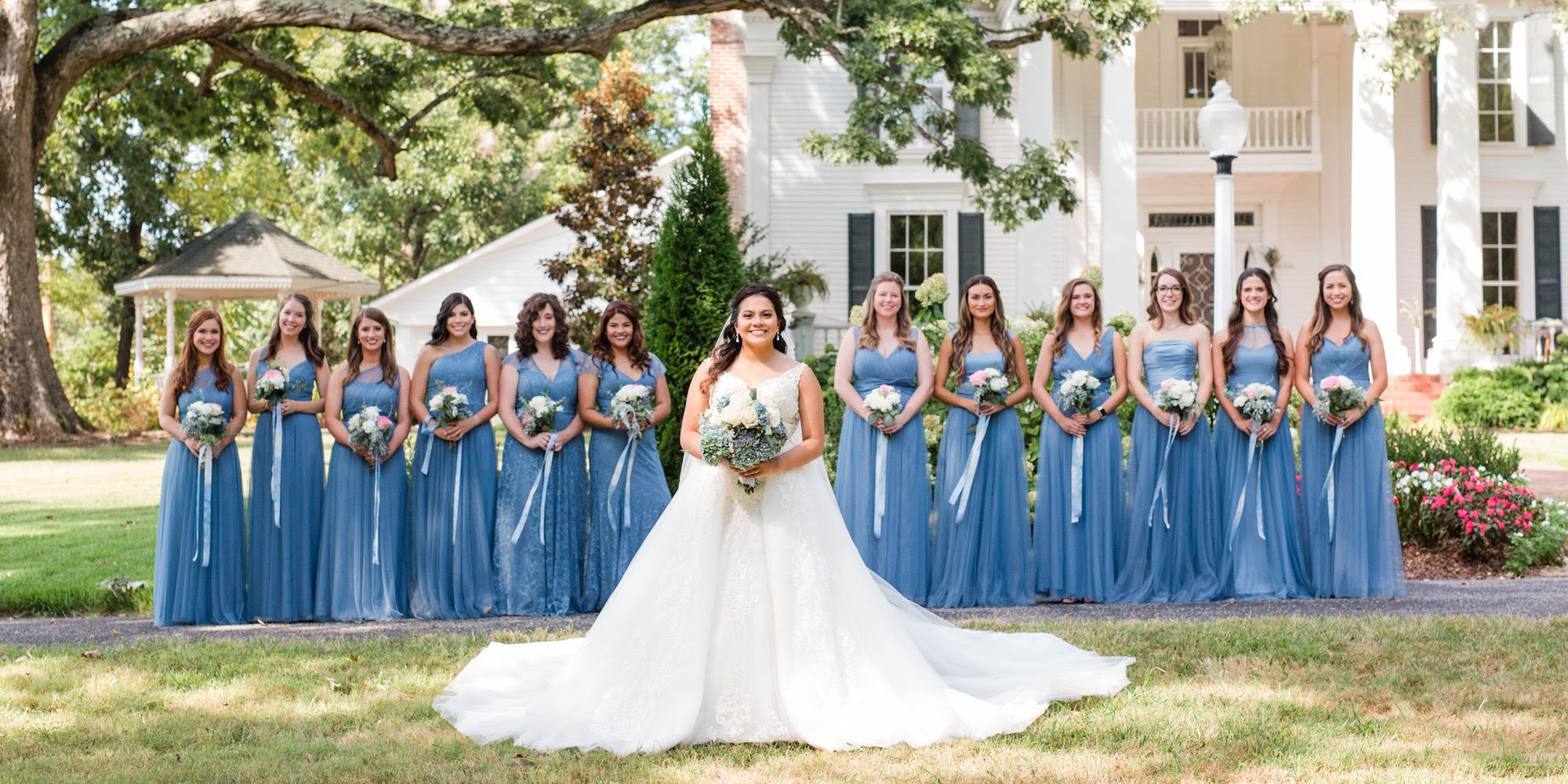 We can't forget your best girls! Bridesmaids dresses come in hundreds of styles, colors and sizes! So how do you choose? Let's schedule a walk through and short consult to take all of the pressure off of you. We will start with your color pallets and move to styles. Once we have picked out your color and designer, we take care of everything else. You just have to get your party through the door to get sized and order. We request that only 2-3 girls come at a time to ensure a quality experience for everyone. Once your entire party has been sized and paid for half of their dresses, we will place your order. Out of town bridesmaids? Our online bridesmaids form makes that a breeze! Just mention it at your walk through! Your choice of designer determines how quickly these dresses come in, much like your wedding dress. We safely like to allot 3-4 months for most of our designers. As soon as your dresses come through the door, we will contact your girls to schedule a pick up or alterations appointment. Keep in mind those typically take a couple of months as well.
Did we mention your bridal party is eligible for a discount on their dresses if you purchased your dress with us as well?
We can't wait to meet you and your bride tribe!