So what are you going to do with all that train after your wedding ceremony? Well bustle it, of course! But what does that mean? A bustle is a series of small hidden hooks and tacks or ribbons that are used to pin your entire train up during your reception. Your best girl (or guy) will be prepped with all the info they need on how to perfect your dress and bustle the day of! A bustle will prevent you or anyone else from stepping on or tripping over your dress while you mingle and dance.
Bustles come in many shapes and sizes and no two are exactly the same. Once we determine where your hem will hit with your shoes on, we can begin the art of your bustle journey. From French bustles to hooks & french tacks, we curate your personalized bustle to flatter every aspect of your skirt to ensure it as natural as possible.
At your last fitting, your stylist will coach your go-to girl/guy through a bustle class ensuring that they know all the tips and tricks to get you into your dress and bustled perfectly! If you would prefer a bustle video or sketch, we are happy to supply that as well!
---
A-Line Bustle

Sheath train bustle
Asymmetrical mermaid bustle
Fit and Flare bustle


Fit and flare mermaid bustle


Mermaid bustles
Sheath American style bustles
Dad stepping up for the big day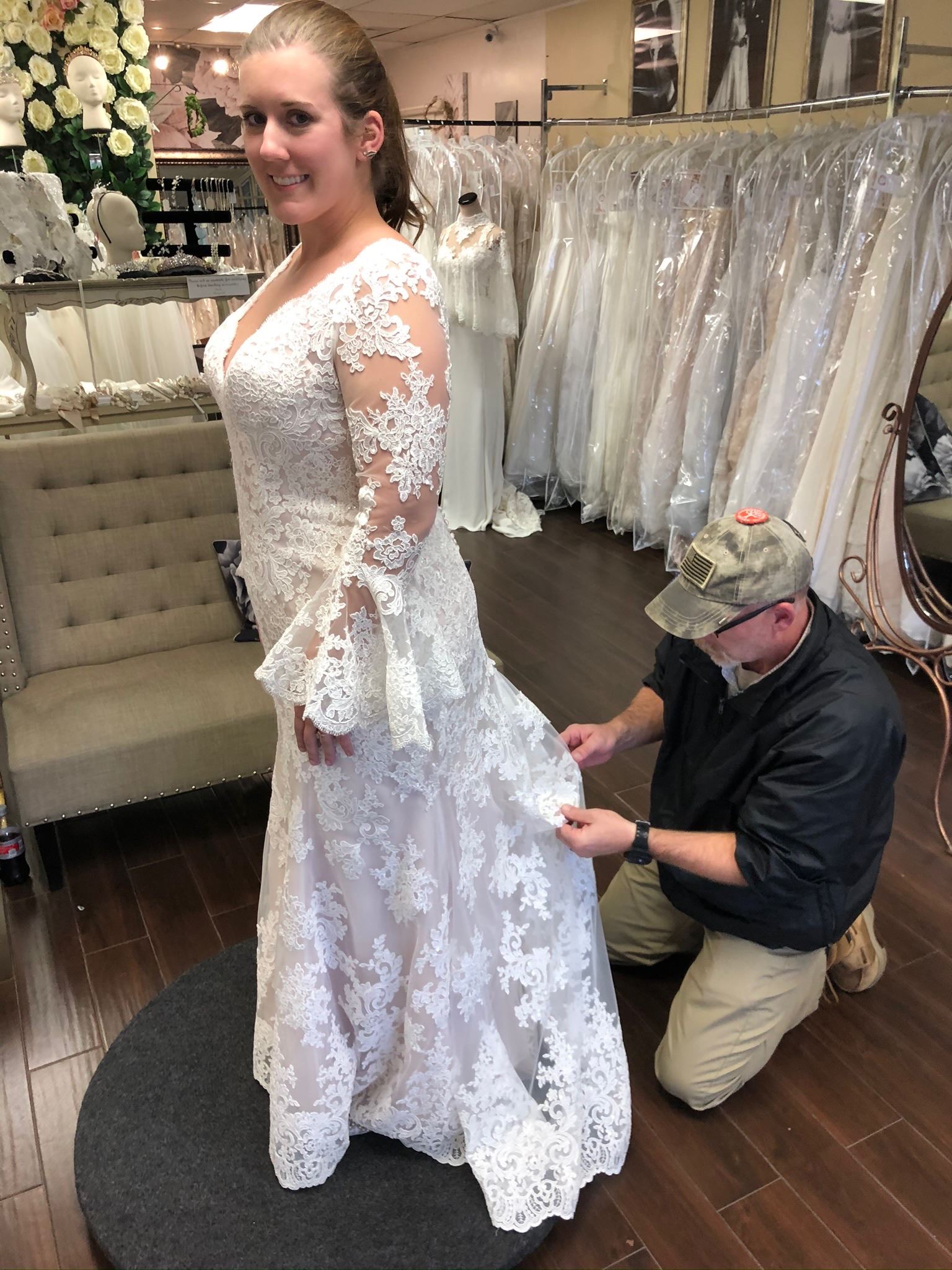 Ball Gown bustle in the making